Puppies Available at
Prestwick
_____________________
This is a Special little fellow that has recovered from a shaky start in life. 'Roary' is 4 months old and will be a little bundle of fun, currently just under 3 pounds.
DOB June 3 2017
Roary is looking for a quiet home where he can rule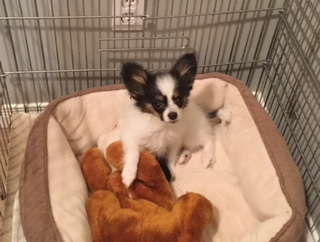 _______________________
Introducing Prestwick's Red Hot Chilli Pepper 'Chilli'
DOB May 26th 2017
This gorgeous red head is full of herself. A wonderful attitude, very athletic, well put up.
Sire: Am. Ch. Can Gch. Starsign's Solar Flare "Flare"
Dam: Ch. Starsign's Shut Up N Dance at "Whisper"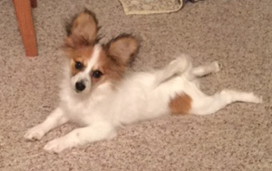 __________
Please contact Carole at prestwickpaps@yahoo.com or call 403-874-7327 for more info or pics on these two youngsters.
Thank you for your consideration