Am/Can CH Canisphere's Country Boy
'JACKSON'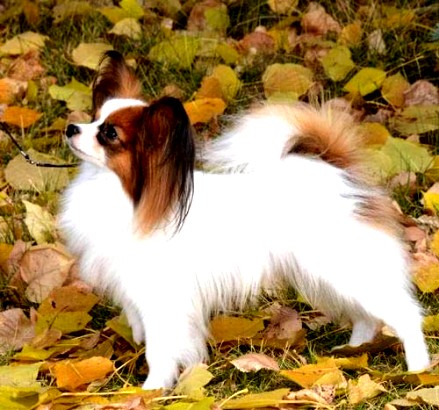 DOB: Sept. 13th, 2009
Sire: Am. Can. Ch. Kenmar II Run For The Roses (USA) 'Derby'
Dam: Can. Ch. Sunshoo Imahot Chocolate At Gleniren (GB) 'Cadbury'
Breeder: Karen Shiels and Darci Anonychuk
Owner: Carole A. Dyck
CHIC reg. #69338
PRA1 - screened CLEAR
Flashy... Sound... Lovely Balance
We are so fortunate to have Jackson join us here at Prestwick. Thank you Karen (Papillons of Canisphere) for entrusting us with this very special young man. He is all you can imagine a Papillon to be. His delightfully mischeivous attitude is a joy to live with. In the ring he finished quickly from Puppy Classes with multiple Best Puppy in Group Placements and a BOB over Specials on to Group 3 Placement. A flashy boy with an incredible headpeice: correct stop, striking pigment and beautiful butterfly ears . A solid front, medium length of neck to solid top line and a full plume, high tail-set finish a nicely balanced profile. Jackson brings all this and more to our program here at Prestwick...
_____________________________________________________________________________
AM. CAN. GCH. STARSIGN'S SOLAR FLARE
'FLARE'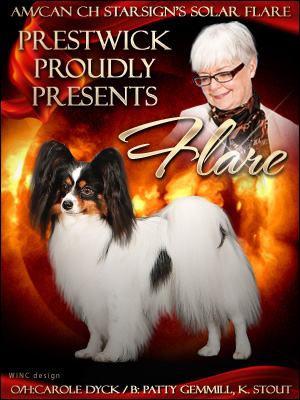 DOB: Mar. 04, 2013
Sire: Starsign's Frolin I Shot The Sheriff
Dam: Starsign's Hailey's Comet
Breeder: Patty Gemmill/K. Stout
Owner: Carole Dyck
CHIC #:
PRA1 screened 'CLEAR'
NAD screened 'CLEAR'
'ATTITUDE'... SOUNDNESS...ELEGANT...FLASHY...'ATTIDUDE'
Within a few short months of being here at Prestwick, Flare earned:
Canadian Championship.... June 2015
American Championship... June 2015
Owner Handler Series Best in Show... June 2015
Owner Handler Series Gr 2...June 2015
Canadian Grand Championship... Oct. 2015
I feel so fortunate and honoured to have this stunning male join my program here at Prestwick. Flare brings with him such presence and confidence... a true joy to live with, and an honour to present in the ring. He is so solid of mind, the animation and spark in his eye makes me smile, coupled with that elegant profile when on the move, Flare is indeed so Special.
I thank Flare's breeder Patty Gemmill of Starsign Papillons for knowing this was the boy for me... and although it was tough for her to let him go, I thank her for entrusting me with such a stellar young male... Soon... maybe... we will see little Flare babies in the ring:)) Can't wait...
__________________________________________________________________________________
CAN. CH. PRESTWICK'S COUNTRY CLASSIC
'COLE'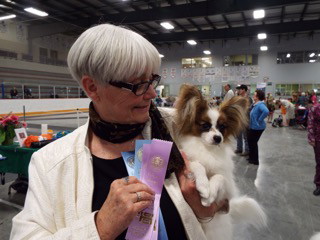 DOB: Oct. 10, 2014
Sire: Am. Can. Ch. Canisphere's Country Boy
Dam: Can. Ch. Prestwick's Walkin On Sunshine
Breeder/Owner: Carole Dyck
CHIC # : 112367
PRA1 screened 'CLEAR'
Fun...Flashy...Full of Mischief
Cole is so full of himself!!! So much fun to show, always nailing his self stack. You have to love a dog with that...'hey, I'm here... look at me" attitude. He is a lovely blend of Jackson and a little Flare.. can't wait to see what he will bring to my program here at Prestwick:))
_________________________________________________________________________________